We know that EVERYONE has to market themselves. For this, brands use different media for marketing. E.g. Everyone uses newspapers to advertise their wares. But think about it, the newspapers too need to advertise their paper, so where do they do it? What avenues are available for newspaper marketing? And who do they have to convince with their ads?
Newspapers and TV channels are media for marketing. Their food is advertising dollars. But to get those advertising dollars, they need to get more readers. If they get more readers, advertisers and agencies will follow suit, right?
This brings me to my next topic- Marketing for a Newspaper brand.
Which brand to take though? Times of India or Hindustan Times? As usual, research came to the rescue.
As per Indian Readership Survey figures and ABC  (Audit Bureau of Circulation) figures, Hindustan Times comes in 2nd (all India level) after Times Of India in the English Dailies segment. Citywise, HT leads in Delhi and TOI leads in Mumbai.
National Circulation Figures (as per Wikipedia)

Times of India- 3,184,727 Daily (as of Jul – Dec 2016)

Hindustan Times- 1,071,466 Daily[2] (as of Jan − Jun 2016)
For both the brands, approximately 70% of the revenue comes from advertisers and 30% from circulation. This is actually true for all print newspapers in general.
Currently, HT gets advertisers through its IPRs. They have started a separate vertical called Events and Marketing Solutions to create IPRs and thus attract advertisers.
HT's phenomenal growth……… is, we believe, the result of our relentless focus on issues that matter most to you, our reader. Our campaigns under the HT for Mumbai banner such as 'Unclog Mumbai', 'Make Mumbai Safer for Women', 'Monsoon Audit' and 'Pothole Horror' among many others, as well as initiatives such as 'You Read, They Learn', 'HT for Mumbai Awards', 'Top Schools Survey' and the 'HT Scholarship Programme' are all focused on our reader. HT has also immersed itself in the cultural milieu of the city with initiatives such as the Kala Ghoda Arts Festival and No TV Day- Hindustan Times, 2014
Other than the above mentioned innovative marketing ideas, what other newspaper marketing ideas can HT try, to beat the market leader, especially in Mumbai where it is a late entrant? Read on…
If I Were Marketing @ Hindustan Times…
My Marketing Objective: Get more readers/ subscribers to Hindustan Times newspaper in Mumbai (advertisers will come if more readers come)
Target Group: Readers (Mumbai, 18-65 yrs, all adults)
My USP/ Tagline: HT The Name India Trusts
Sticky Newspaper Marketing Ideas:
IPR
1. Indian Readership League 

Join team–>read paper–>answer questions–>score points in the online game! Create online teams. People can join whichever team they want. Teams fight it out to see who scores the most on reading quantity and quality. To get more participation, invite colleges to sign up their students for specific teams or companies to sign up for teams.
Each news article of HT has points assigned to it. People get points based on how many articles they read. At the end of each day's paper, there will be questions related to articles. People have to scan the code in the paper and answer the questions online. This will give their team points. There will be qualifying rounds, semifinals and finals. The winning team gets one year of HT free and any other goodies brand partners may want to offer.
2. Crowd-growing Guinness World Record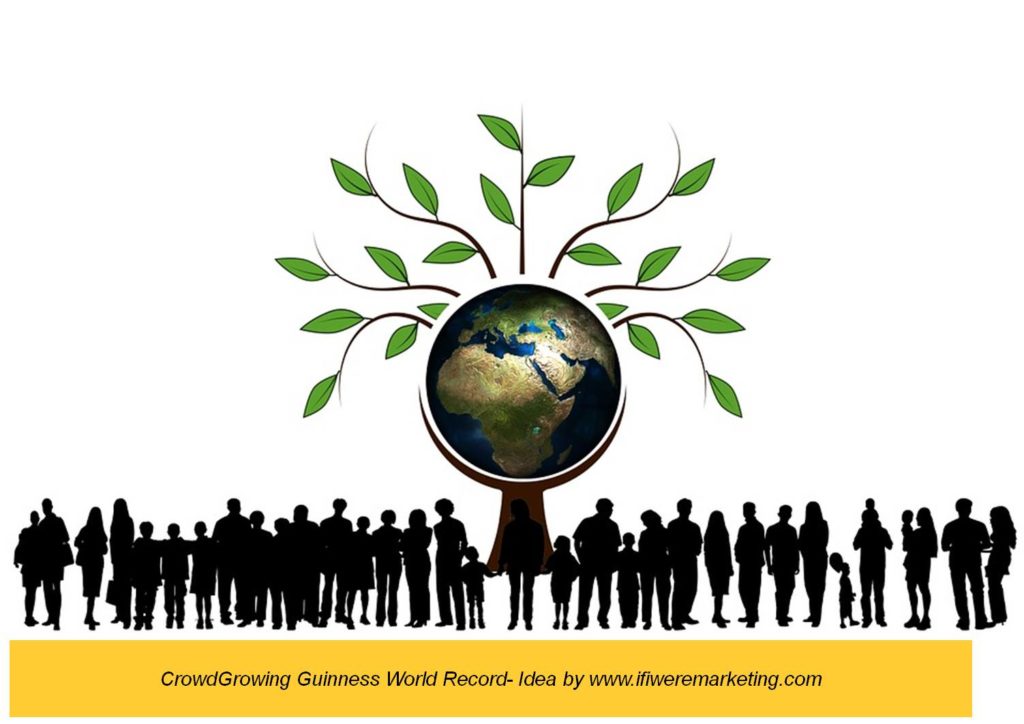 Newspapers are not environment friendly since they use huge amount of paper. In order to give back what they take, HT could undertake the opposite of crowdfunding i.e. create crowd-growing. Aim to get the Guinness World Record for the highest number of plants grown simultaneously by a group. How to go about this?
At the start of each month, each subscriber gets a packet of seeds of a particular plant, eg money plant in Jan, Coleus in Feb, Tulsi in March, etc.
The rest of the month, each day will tell you what to do for that plant, milestones to watch out for e.g. Today is Day 10, your plant should have sprouted leaves. Keep giving other related information too about the plant like As per Vaastu, place this plant in this direction for more wealth etc. Tie this in with the benefit of purifying air in the house, reducing polluted air inside.
At the end of the month, every reader who followed these steps can bring their plant to a predecided venue for a group photo. 12 such photos for each of the 12 months, hopefully with more number of people may win a Guinness World Record which can be shared with each reader.
This would work on so many levels:
With the recent uproar on pollution levels in Delhi NCR, a lot of people are worried about the air they breathe. Many are recommending indoor plants as a solution.
It would work from environment friendly point of view and
also PR in the form of a world record
3. HT becomes your window blind or your chair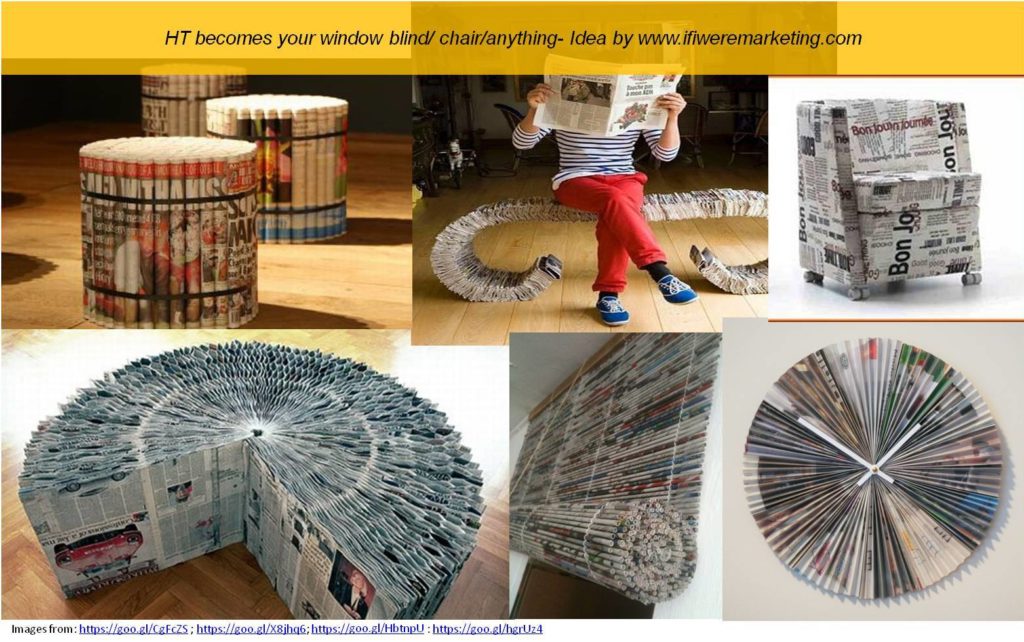 HT can conduct webinars under the title of HT School of Cool. The school would have different classes based on the number of HT papers you have with you- 1 HT, 10 HT, 30 HT, 60 HT, 90 HT. If you have subscribed for HT for 3 months, then you would have collected 90 HT. You can sign up for that class. That class would teach how to reuse those HTs to make something completely usable yet super cool e.g. making a chandelier or a lampshade or laptop bag or even a sofa set. Check if maybe Ikea or some other furniture brand wants to help with this. It will be DIY reusing HT, ensuring people subscribe for the reason of collecting enough HT.
4. Teach English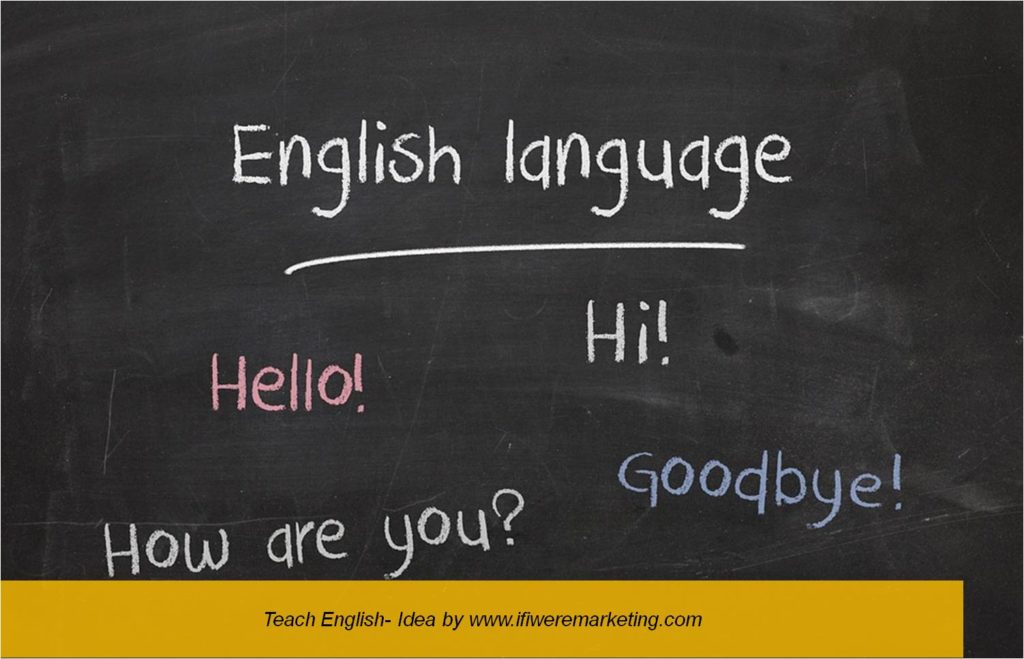 Out of the top 10 newspapers in India, the only English language paper in the list is TOI. Regional language papers rule. That is because penetration of English is low. Instead of trying to attract TOI readers, what if HT set its sight on the regional, non-English speakers of other brands? Enter English Teaching Section. Daily in HT, on a special pullout or a perforated section, teach English, starting from A B C etc…A short lesson each day. This will incentivize vernacular audience to subscribe to HT daily so that they can continue learning.
Below the Line (BTL) Ideas/ Guerrilla Marketing Ideas/ Digital Ideas 
5. News can be fun App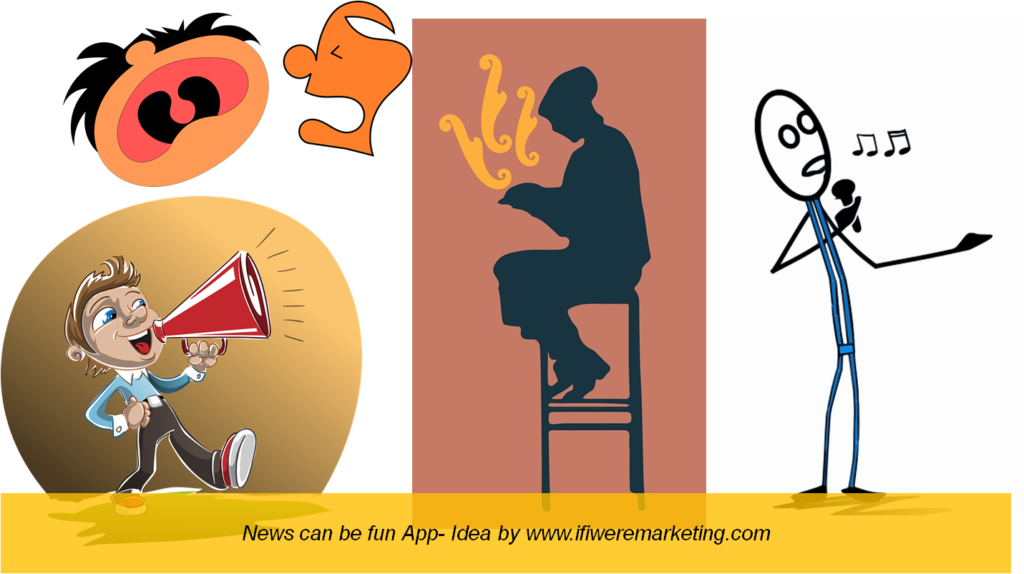 Create an HT app that has prerecorded voices in preset moods- example a female voice giggling while talking or angry or crying or sulking or panting or shocked etc. When you open the app and scan an article from HT, it will read out that article for you in the voice and mood you select. You can then have lot of fun with it- for eg. Choose giggling female voice to read out a serious article on pollution or a tearful male voice reading news about stock market crash…this can be shared on social networks. Have fun with us. Why so serious?
6. Time machine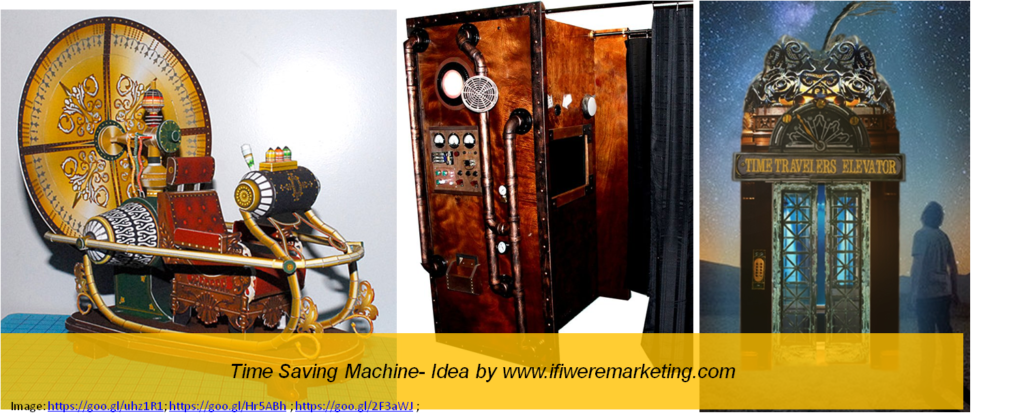 Fabricate a life size time machine called the Time Saving Machine at places like corporate parks and college campuses. People should be invited to sit inside to automatically save time. When they sit inside, there is an HT spread open in front of them. The copy on the newspaper will read 'YOLO, why waste your precious time getting news online where you have to do the surfing, sifting, sorting, deciding if news is fake or real, which news item is most important, which is not. Just pick up an HT and save oodles of time. So you use your time in action, instead of contemplation. HT, no FOMO.' This can act as subscription place and photo booth. 
7. Coffee Art with HT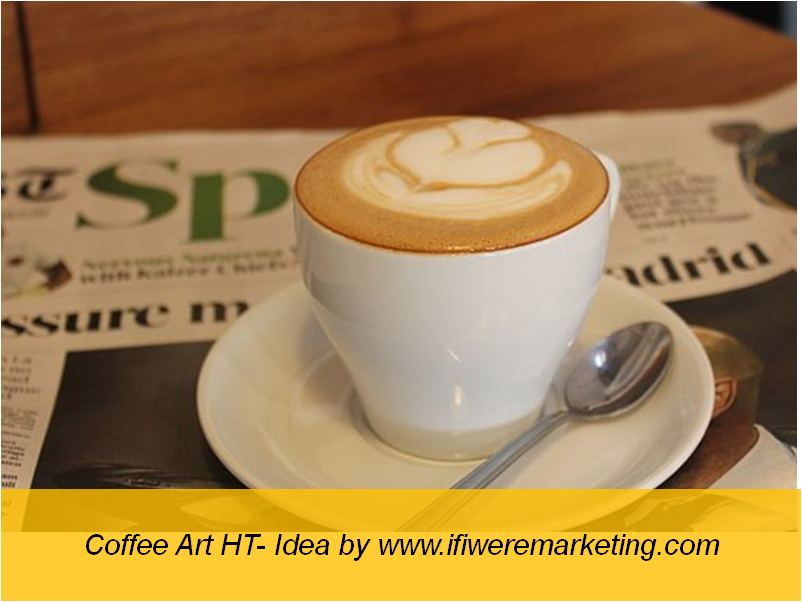 Do a barter with coffee chains. For every coffee they serve, they do the coffee art of HT, hot fresh news...Offer them ad space in exchange. Coffee and tea are what people have when reading the paper.
8. Quirky deck of playing cards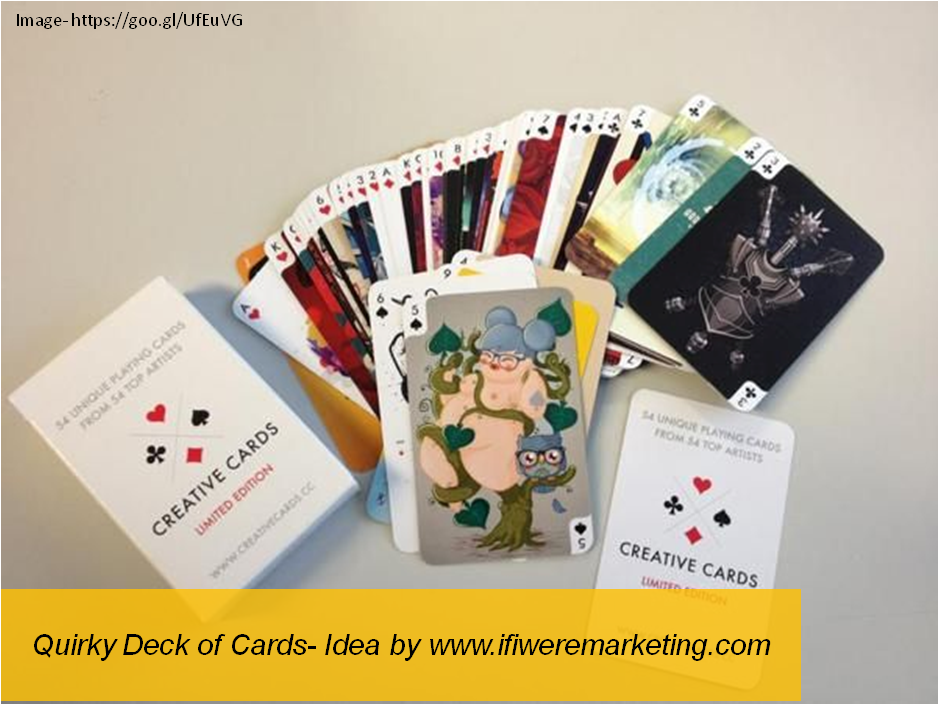 Everyone owns atleast one pair of playing cards. HT can publish playing cards with quirky design.  One card a day. That section of the card can be a stiffer paper compared to the rest of the paper and with perforation. So one quarter it could be emoticon playing cards. One could be Bollywood theme playing cards. People young or old enjoy playing a game of cards. This will ensure people definitely buy HT to complete their chosen set.
9. HT poster in no network areas

Tie up with telecom operator, like Airtel or Vodafone. Wherever they dont have towers (as can be seen on their Open Network site), put HT mobile hoardings saying- Internet issues? Dont worry. You can get your news with HT even without network. 
10. Suspended Popping Newspaper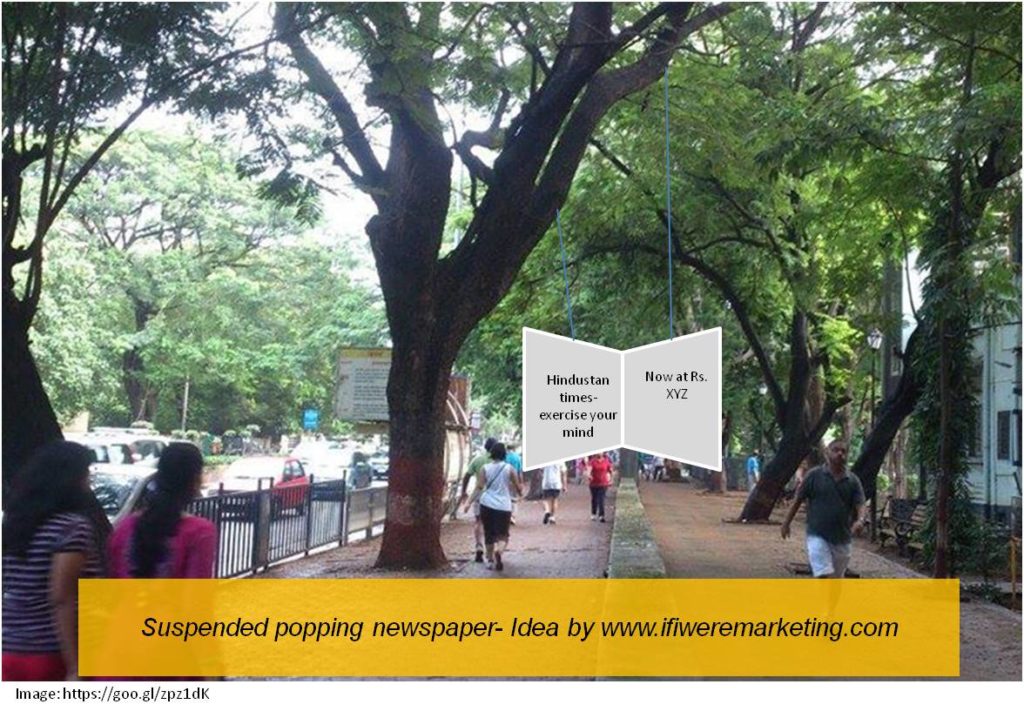 Take walking, jogging parks in Mumbai like Shivaji Park, Joggers Park. Hang a newspaper using fishing line and remote control. Whenever people are taking walks, suddenly lower the newspaper in front of them… Hang in a way that would tempt people to take a peek inside to read what is written. To each person thus surprised, hand out a copy of HT with the message- Hindustan Times, Exercise for your mind…@ only Rs. XYZ
11. Suspended static newspaper
A variation to the above idea: In indoor places, like exclusive high end restaurants or airport, at regular distance, hang a copy of the newspaper at eye level with the message, HT, food for your mind.
12. HT on Shopping Trolleys

Place a page of HT open on the shopping trolley such that people cant help reading it while pushing the trolley. And in the section on vegetables or vitamins section, place HT- Good for your mind, now @ XYZ price.
Product Innovations
Here are some product innovations which HT may or may not be open to implementing but if they do, it would be path breaking.
13. Zero Ads Paper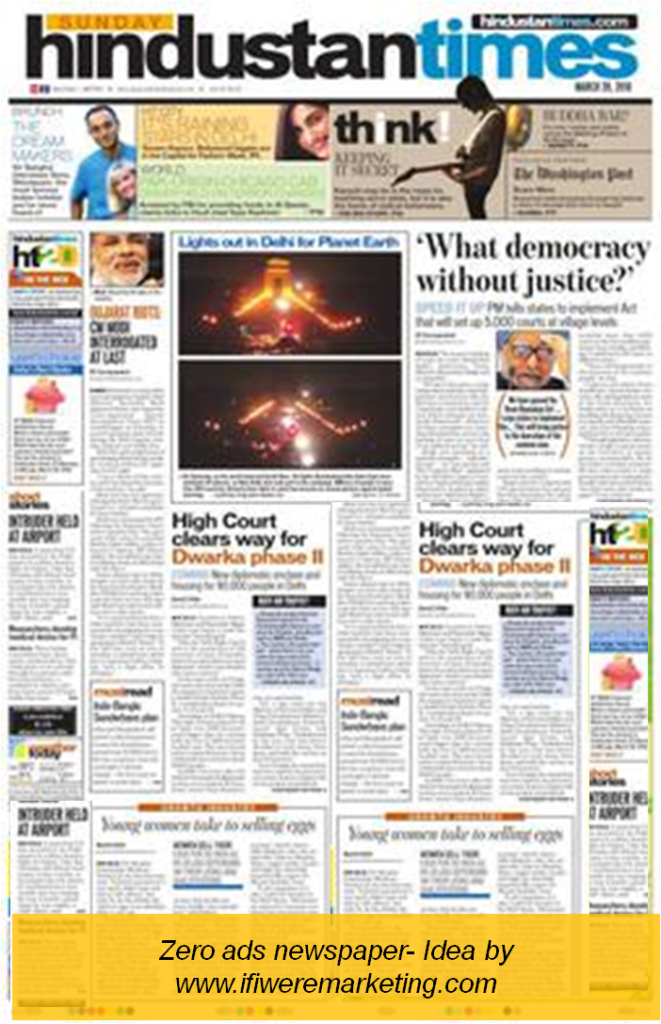 What if HT were to release a newspaper without ads? Filled only with news and value reads. Readers everywhere will appreciate uninterrupted information. It could be the first medium in the world to do this. Along with each paper, give a separate pullout with only advertisements (sort of like Bombay Times from TOI- it has more ads than news). Release a weekly coupon booklet with the paper. This is where brands can participate and give sales/discounts. I believe more readers will appreciate this and if there are more readers, advertisers should not have a problem.
14. Google Search Ads Type Ad Format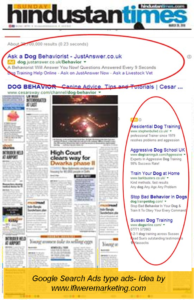 If the above mentioned 'ad pullout' idea is not viable, then give ads but limit them to a layout or format like Google Search Ads. The Masthead, followed by largely text based ads like on Google search results page. Each ad would have a QR code which takes people online for more information or allows them to directly call on scanning. This will be a way to connect physical with digital seamlessly.
People are so used to seeing that clean, clutter free look of Google ads on the search pages that millennials will especially appreciate that in their paper too.
15. Novel in the paper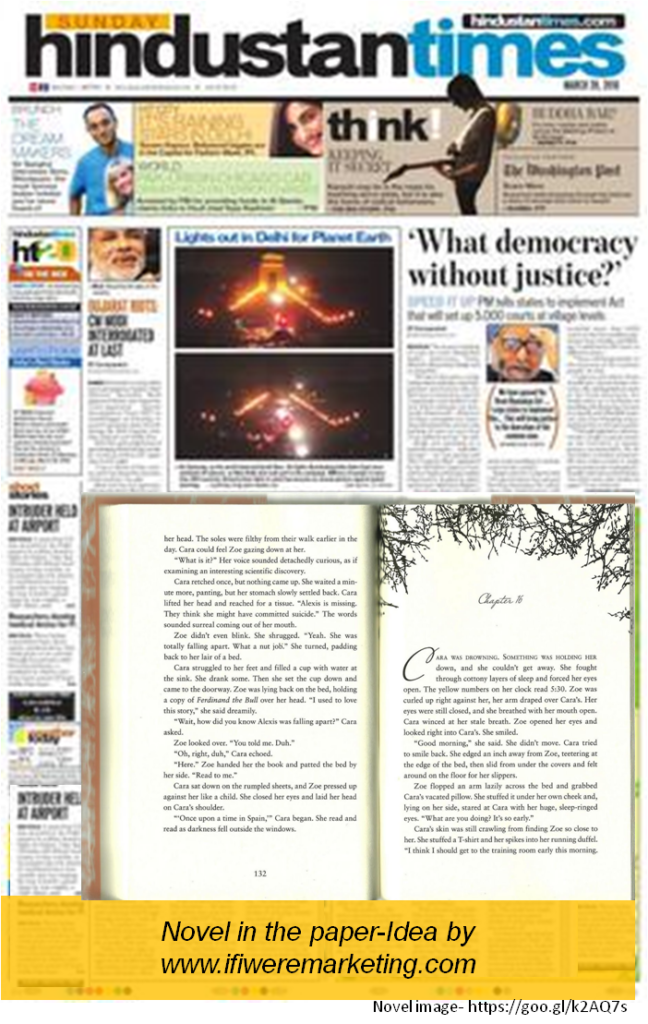 Conduct a contest for budding authors. The winners get to write a short novel or book in the newspaper. One chapter published daily. The objective is to get appointment readership where people eagerly wait for the paper to continue the story. Eg, Taarak Mehta Ka Oolta Chashma was first a column in the Gujarat Weekly Chitralekha. Because of its storyline and repeat characters, it had appointment readership.
Phew! These were some quirky yet relevant newspaper marketing ideas. They will definitely help get more readers. Readers will attract advertisers, right?? Did you like them? Which one do you think has the most chance of success? Do let us know in comments.
Image source- For most images in this article- www.pixabay.com