Here are some of the articles where we are featured or quoted as marketing expert or startup/ entrepreneurship experts…

15 Clever Book Marketing Ideas- Bet You Have Not Heard Them Before

"Give Me Your Gadget!" Say electronics Brands…..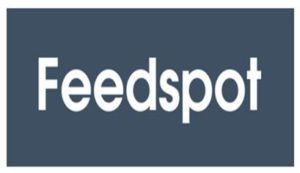 Marketing Blogs List. The Best Marketing blogs from thousands of top Marketing blogs in our index using search and social metrics. If I Were Marketing website featured on the list since 2017.
---

Quoted in here…
Where do you go to get inspired?
Most entrepreneurs have a few tricks up their sleeves for getting out of a creative rut if they get stuck. They might do a little stream of consciousness writing, go for a walk, or take on a completely different activity in order to refocus, like hitting pause on an assignment to bake a dozen cupcakes……
---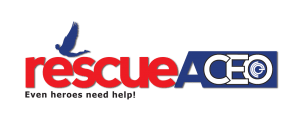 (CEO Blog Nation's Blog)
We are one of the 22….
One of the toughest challenges an entrepreneur faces is marketing. You can have a great idea and you can have a great product; but if you can't effectively market your idea, you'll never be as successful as you were meant to be. With so many other competing entrepreneurs and ideas, marketing can be a tough nut to crack. We asked some successful business owners and entrepreneurs for their tips on marketing, and how their strategies led them to success. Here's what they had to say…
---

Quoted in here…
Nothing can derail your business or brand quite like negative press or reviews often can. So, how can your business or brand best combat those negative reviews, PR or press?
---
Quoted in here…
Working at a startups is a lot of hard work and sometimes very stressful, especially when you work in marketing at a startup. Startups often have trouble planning and setting strategies which makes the job of marketing a startup very difficult. So when do you know when it's time to leave your marketing job at a startup? People who are drawn to startups are often very entrepreneurial themselves but as a marketing professional we are often searching for a stimulating role where we can really help make a difference. So how do you know when it's time to move on from your startup marketing job for a more stable role or to begin your own venture?
---
Quoted in here…
Most startup founders don't come from a marketing background. Some founders have never even worked at another company before they built their own. As a company is still in early stages a founder might be managing the marketing budget, something they've likely never done before. And until a founder can afford to hire an experienced marketing professional, the most common mistake is spending their precious marketing dollars poorly. So what are the most common marketing budgeting mistakes that startups make?
---

Quoted in here…
Whether your remote team consists of full-time, part-time or freelancers – or any mix thereof – Virtual Stacks Systems has rounded up the apps for remote work that consistently top the experts' lists, so you don't have to! Thanks to HubSpot, Inc., Skillcrush and eServe.
We also reached out to owners of home-based businesses, who provided their valuable input….
---

The article discusses whether Mockumentaries are a Tool of Outrage And Marketing, with expert inputs from If I Were Marketing, among others.
---