A lot of the channels or newspapers I am consuming are currently running the Hershey's Chocolate and Strawberry syrup commercials. Now, irrespective of the age, who doesn't like rich delicious chocolate milkshake or a fresh fruity strawberry milkshake?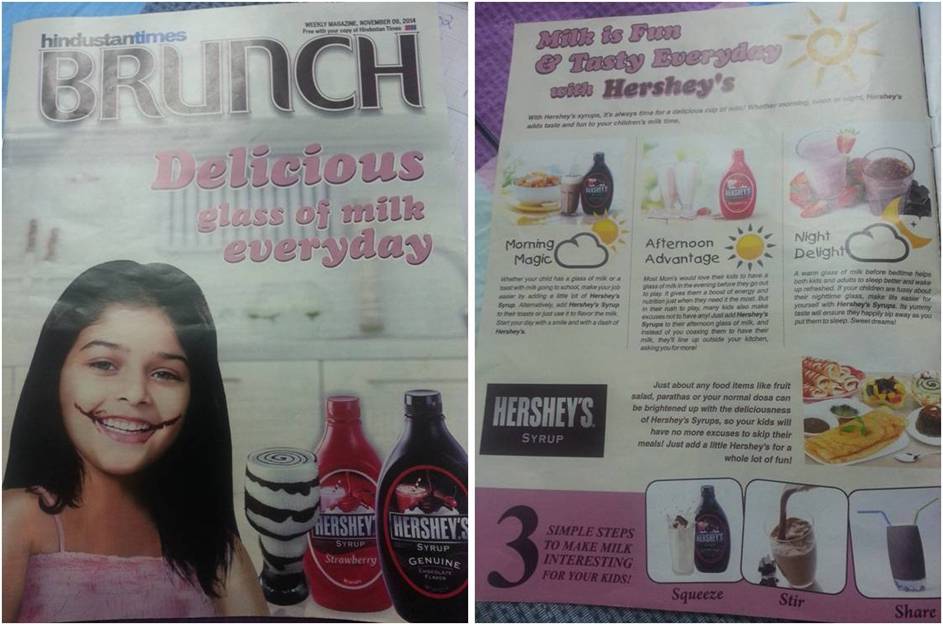 As a fan of any form or type of milkshake, I was instantly tempted to try both these syrups (pronto). Inspite of having used Hershey's chocolate syrup irregularly in the past, the campaign worked as a strong reminder, making me get off my recliner and head to the nearest grocer.
Hence, my next post is a tribute to one of my favorite beverages. Let's start with some brand background.
Hershey's came to India initially through a JV with Godrej Group. In 2012, after 5 years, they bought out Godrej's stake and entered India solo. They haven't lauched all their brands in India yet. One of the brands launched (it was a part of the Godrej JV too) Hershey's Chocolate Syrup.
Chocolate and Strawberry syrups fall under the dessert additive category which is fairly niche. Hershey's hardly has any competition from the organized players. Amul, Bosco, Mapro and Manama are the large players in the market currently. Surprisingly Nestle, Kraft haven't entered this segment yet.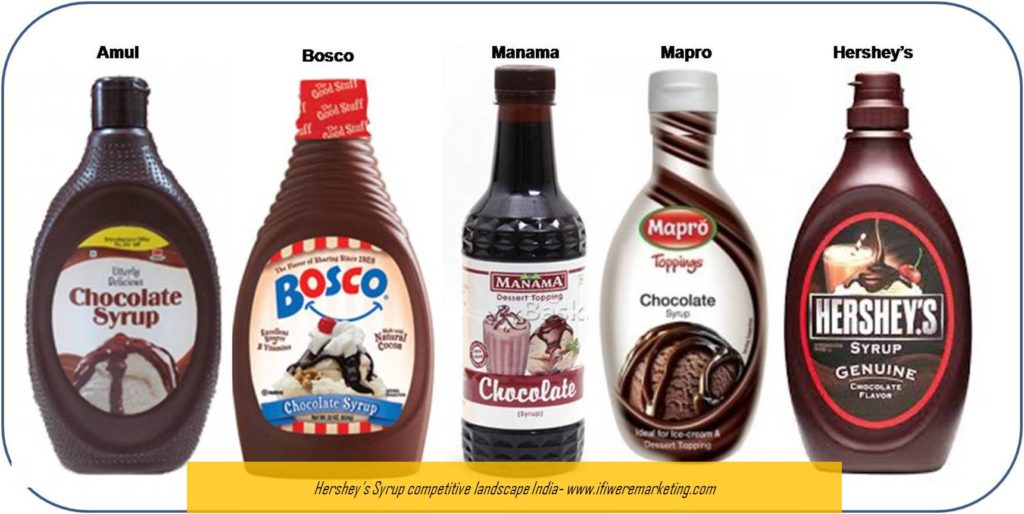 So the task of educating and enticing the customer will largely fall on Hershey's shoulder if they want to expand this category. Keeping this in mind,
If I were marketing @ Hershey's India…
My TG would be:
All adults – Unlike traditional milk additives like Horlicks, I would focus on the grownups because they need more inducement to drink milk, as compared to kids. Also, it is the grown ups who will consume the syrups more if they know how they can be used in desserts, food, salads, etc.
My Marketing Objectives:
Clearly communicate that there are two variants of syrups that Hershey's has launched in India- Chocolate and Strawberry.
Convey the varied uses of the syrups thus breaking the myth that chocolate/ strawberry syrups are for milk and ice creams only.
Sticky marketing ideas:
1. No 'Bas-Stop'
Take centrally located high traffic bus stops in metros and place 7-8 ft tall cutouts of the two Hershey's bottles with the hoarding on the bus stop or near the bottle (if the bus stop hoardings are too expensive) stating that ' You won't be able to say Bas Stop to Hershey's chocolate and strawberry syrups. Just try them.' It will be highly visible and focused on the TG.
2. Facebook contest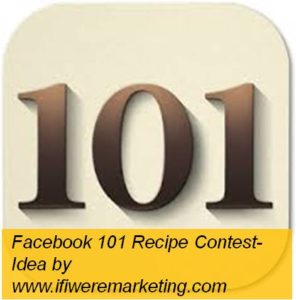 Hershey's India is currently running a contest on Disney's site aimed at the kids. The contest is a very narrow focus contest where 'Hershey's syrup plus milk' based recipes are to be submitted. I would rather do a Facebook contest (because Facebook talks to my adult TG) called 'Hershey's 101' wherein people have to submit 101 recipes or food items that could do with a Hershey's makeover. Example- coat a marie biscuit with the chocolate sauce and freeze it to get biscuit chocolate or create a cake recipe with Hershey's syrups or pour some over your Maggi noodles for choco Maggi or how about some oats with strawberry syrup? Once the TG helps fill up this list, it could be a free giveaway with the bottles or free downloads on the Hershey's site.
3. Instagram Contest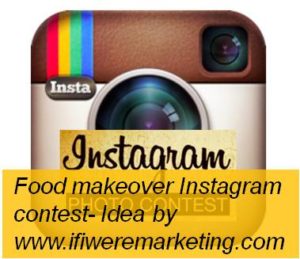 Once the list from the Facebook contest is completed by the people, conduct an Instagram contest wherein people have to do food makeovers from that list of 101 and post completed pictures on Instagram. This will prompt product usage and tempt the non-users to try.
4. Pinterest Contest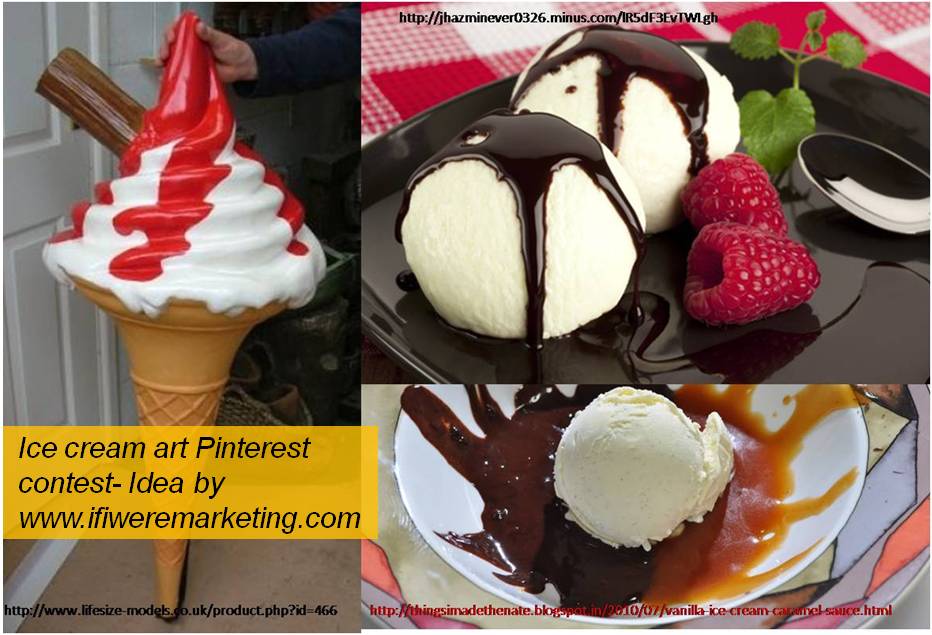 Conduct an Ice cream art contest wherein participants have to use Hershey's chocolate and strawberry syrups to create art on the icecream; click picture and put it on the Pinterest board.
5. Freebie- Two sided coin
One side chocolate color and one side strawberry: Give out a two sided colored coin with every Hershey's syrup with the thought- Flip the coin to decide which flavor to drink today.
6. Games in malls
Who gets chocolate maximum times in the coin flips? or Everytime you get strawberry on flipping the coin, you have to eat one strawberry or some such contest.
7. Mall activation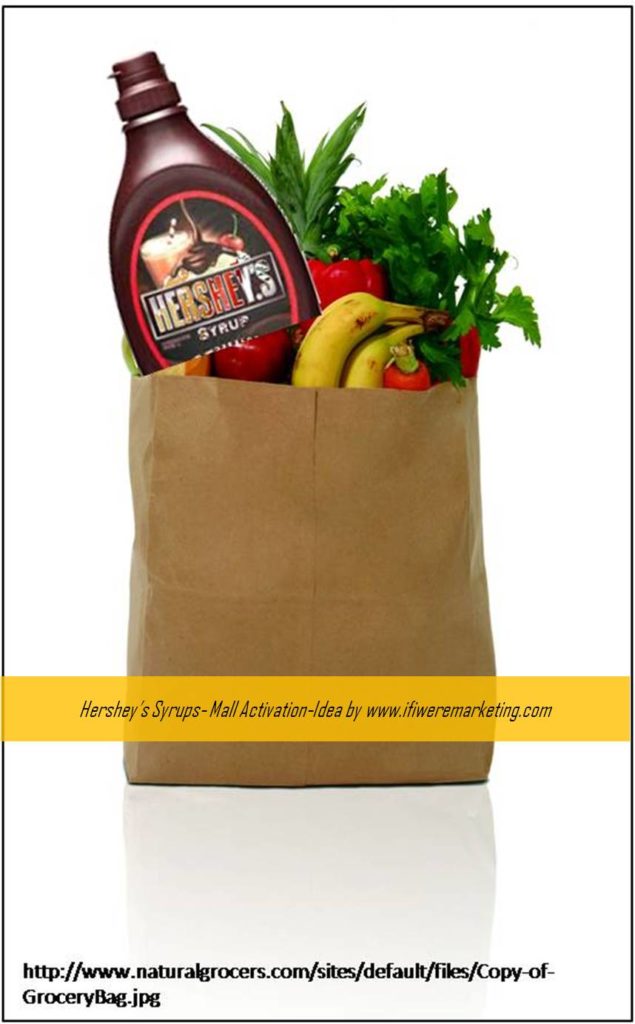 Take the highest footfall mall in select metros- at the food plaza/court/supermart. Promoters dressed normally, move around the floor and mall with filled grocery baskets with the Hershey's chocolate and/or strawberry syrup bottles sticking out at the top. This will tempt the onlookers and subconsciously make them want to try it too since all around them people are buying Hershey's.
These were some of the marketing ideas for the syrups which would help achieve both the objectives. Now if Hershey's has some spare cash lying and are wondering what to do, there here are some ideas that would need good investments.
8. Premix packets
We normally get coffee, tea, hot chocolate and juice premixes but we don't get milkshake premixes. Hershey's could have the first mover advantage by launching chocolate and strawberry milkshake premixes. This would be greatly appreciated by non caffeine drinkers, office goers, mom's with little kids, travellers, etc. Sell it through vending machines- where people can also get a bottle of cold water. So cold water plus the premix gives you one glass of yummy milkshake.
9. Syrup sachets
If creating a premix needs R&D, time and money, then try another simpler option- Syrup sachets. Sell those too through vending machines which also stock cold milk. We normally get sauce sachets but not syrup sachets. Launch sachets for travellers, sampling, office goers. The sachets can also be given in a tie-up with biscuit companies to make chocolate biscuits.
Thats it from me, folks! How do you like these ideas? As always, waiting to hear your feedback, arguments, agreements…
Update- Almost a month post this article was published, Hershey's launched chocolate syrup in sachets.