The summer season in India is eagerly looked forward to only for its mangoes (atleast that is my reason to await summer). And this season usually sees mango drinks coming out full throttle. So much so that Brand Equity recently did an extensive article on the marketing wars between the mango drinks biggies- Maaza, Slice and Frooti.
As per industry estimate of the packaged mango drinks market, Maaza: Slice: Frooti = 40:20:15 ……Ask any category expert what's the one thing that defines who rules this game and pop comes the reply — taste. 'Give them the taste of real alphonso mango and you have your consumer captivated'. We too believed it was the case till we took the test ourselves. The three are exceedingly similar. Must be the Advertising then.

Slice has had Katrina Kaif ……….Frooti threw the celeb might of Shah Rukh Khan……….Right from the time she (Nadia Chauhan, CMO Parle Agro) started handling Frooti, her biggest worry has been the fact that it's presumed to be a kid's drink…… "We wanted the packaging to look edgier, so that our target consumer in the age-group of 15-30 would look cool while holding the pack and sipping from it"…….. SWOT Analysis of Frooti- S: Legacy. Highest share of sales in the tetra pak category W: Reach O: Packaging and branding changes may attract youth T: New communication might alienate the existing consumer — kids. – Brand Equity
Sagmeister & Walsh conceptualised the brand's summer campaign to introduce the new Frooti packaging in a fresh, bold, and playful manner- Bestmediainfo
Based on this background, I thought why not put myself in the shoes of Frooti's marketing team and have a shot at some good marketing ideas.
If I were marketing @ Frooti (Mango Drinks)….
My TG- As defined by the brand itself, youngsters in the age group of 15-30 yrs without alienating the core consumers – kids.
My Marketing Objectives- Yet again, as defined by the brand, attract the youth with edgier branding and packaging attaining a 'Cool' image without alienating the kids.
The media mix can be skewed towards Digital, Social and Mobile media since the TG spends most time on these media.
Sticky Marketing ideas:
1. Summer holiday promotion
To attract youngsters, hold a promotion of posting the funniest Frooti selfie (selfie with a Frooti bottle) and getting a fully paid trip to Goa (a favorite with the youngsters). College going kids are very much into selfies and social sharing. So tap into both their loves with one promotion.
2. Frooti Fiesta/ Summer Bash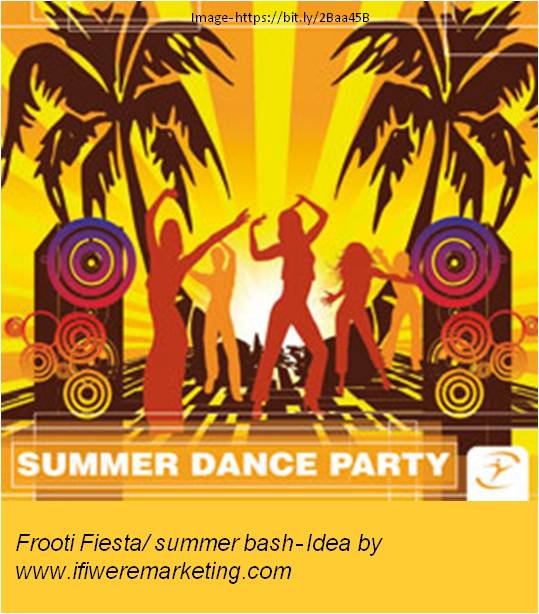 Organize an 'Invitation Only' event like summer party (Dance with Shah Rukh) at the most happening club in Mumbai and Delhi. To get the invite, the person has to like Frooti's Facebook page and keep The Frooti Life as his/her caller tune for a month. Once this is done, lucky draw will determine who gets invited to party with Shah Rukh. Also, all invitees can in turn invite one person. They will be stamped with the Frooti logo at the entrance instead of the club logo. The whole objective is to reinforce the cool, young image of the new Frooti and to ensure social sharing.
3. Spin-the-bottle Mobile and Online Game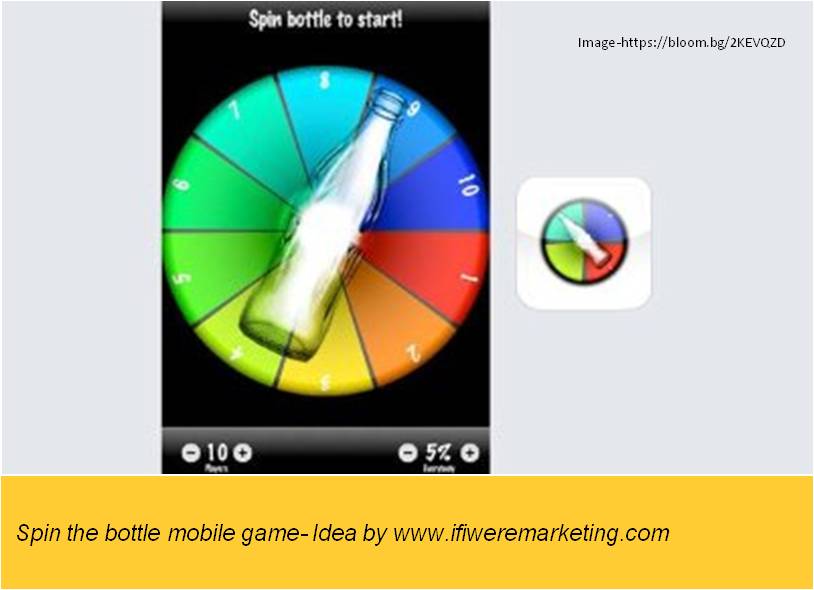 Create a Frooti mobile game based on the popular 'Spin-the-bottle' / 'Wheel of Fortune' concept. Frooti bottle will be the one getting spun. The wheel or the circle can contain categories like puzzles, free download of songs, discount on the next Frooti, prank ideas, mango themed selfie templates, etc. The aim is to let youngsters interact with the brand repeatedly to get 'cool/ playful/ edgy things' every time.
4. Zomato 'Collections' Pages
Tie-up with Zomato wherein the Collections displayed carry Frooti branding at the top of each relevant collection. For e.g. there is a collection called 'Perfect Pav Bhaji' or 'Chatpata chats'. Clicking on the collection takes a person to the next page. On that collection's page, the name could read- Perfect Pav Bhaji, tastes better with Frooti. This will work, simply because it is highly relevant time and place. Also, with 4 million visitors per month, Zomato will give great visibility to relevant TG.
5. Foodpanda Tie-up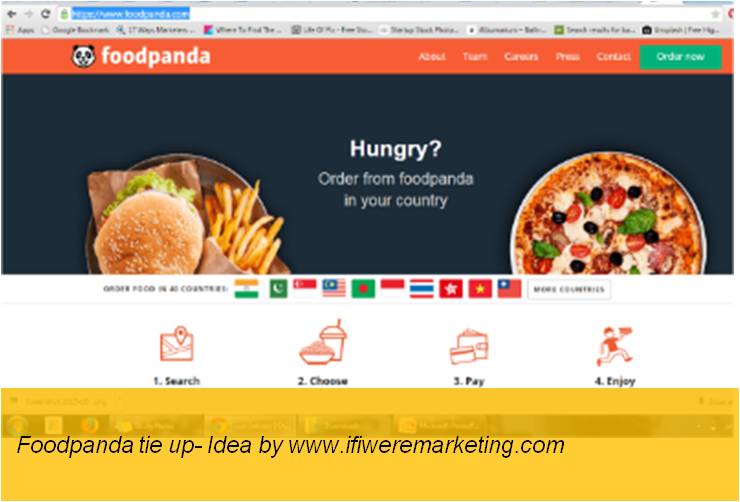 Tie up with Foodpanda to home deliver Frooti or as a promotion – E.g. Orders above XYZ Rs will get a bottle of Frooti free.
6. Online Grocers Discount coupons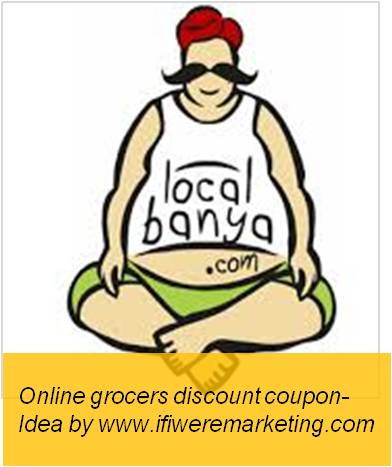 Tie-up with online grocers like Localbanya to give a Frooti discount coupon with every delivery made by the grocer. The coupon can be redeemed at that site only. So this will be a win-win for both, Frooti and the respective online grocer.
7. Frooti 'Shots'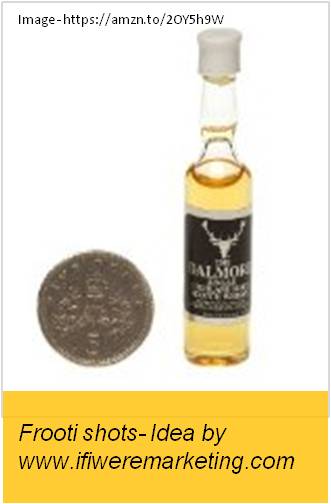 Since 'The Frooti Life' is about miniature people, why not create a miniature Frooti bottles. Sell them as Frooti Shots (will resonate with the young crowd). If they are really small, Frooti can also try for setting a world record. William Grants has the world record for the smallest whiskey bottle.
8. Disposable Frooti cup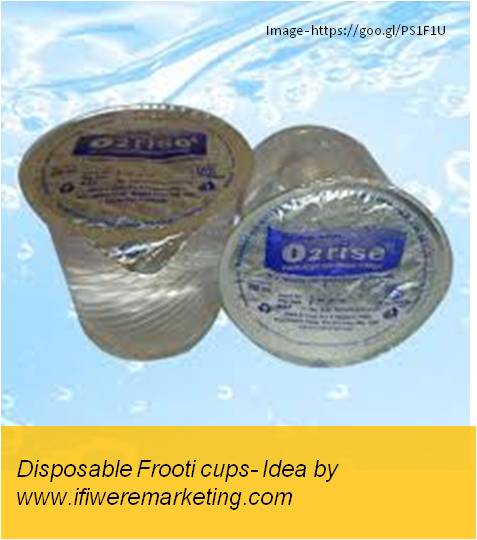 This is another investment heavy idea but worth a shot- introduce Frooti cups for weddings and parties and offices (exactly like disposable water cups). It will have great traction and will be very relevant.
9. Mobile Back Sticker Giveaway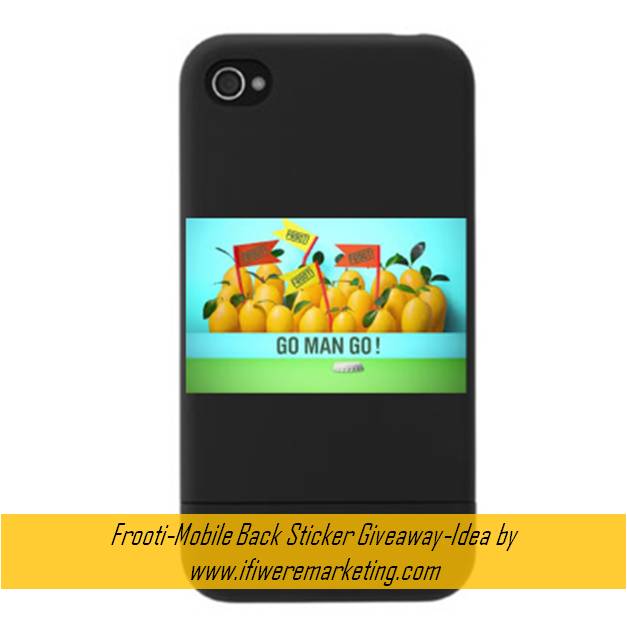 Mobile phones are the first love of the younger generation. A witty mango themed mobile phone back sticker can work as a tantalizing giveaway idea. Give it with every bottle of Frooti.
That is it for now. How do you like these ideas for marketing mango drinks? You think they are juicy enough?