Lets recap the discussion from the previous blog post.
Amazon India began selling apparel and accessories like watches six months ago. And it is now preparing its next marketing campaign exclusively around fashion.
If I were marketing @ Amazon…
The TG would be:
College Kids, with a skew towards girls; New moms or moms with small children; Office goers
My marketing objectives/ USP would be:
1. To impress upon the TG that Amazon is also into fashion
2. To highlight Amazon brand USP of customer service- mainly the fact that Amazon calls the customer if he wants to talk- everytime, instantly.
Sticky marketing ideas for achieving the first objective:
3. Hanger handouts

Give out orange and black (Amazon brand colors) hangers to TG with a tag around it saying 'Now get clothes on Amazon India'. The main benefit of this idea is it is easily doable and low cost. Also, it is a curiosity creator. That is because whoever receives the hanger will wonder what is going on. Also the hanger being a useful thing, it will not be thrown away. It will act as a reminder of the brand.
4. Promoter walking with huge pile of clothes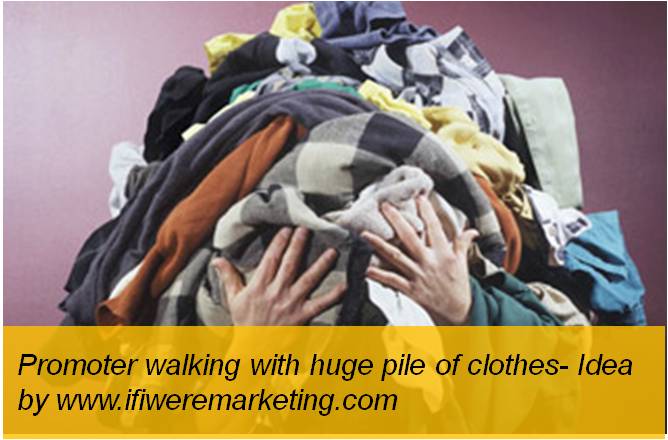 A man walks in select college campuses/office complexes/toy stores/baby stores, etc with a huge pile of clothes, almost hidden behind them. Meanwhile, another promoter walks alongside him carrying the Amazon India logo. The message on the board will be- Amazon.in- Now in Clothing..
5. Heap of clothes with hands sticking out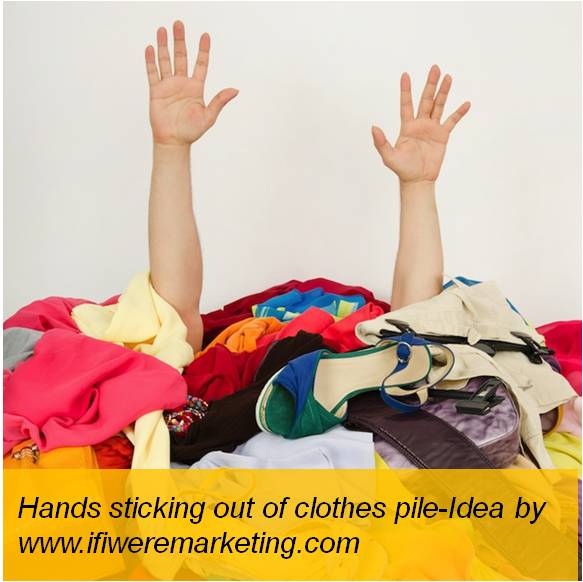 Take a very small float. Then place a pile of clothes with cardboard hands sticking out holding a placard saying- Amazon.in …..now in Clothes
6. Car bursting with clothes
An Amazon branded SUV drives around with clothes neatly piled in and also caught in the doors and the boot. It will give the impression of too many clothes options and too many deliveries.
7. Tower of clothes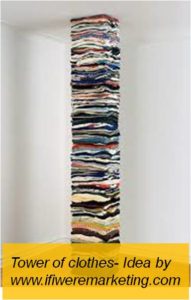 At some select locations, create a neat tower of clothes. It will surely be arresting.
8. Festivals of India
Show some representation of each festival of India (maybe a lifesize diya for Diwali + watergun + christmas tree + halfmoon or something else). The thought being- Clothes for every festival, now on Amazon India.
9. 1D lifesize and lifelike cutouts of models
Fill a float with lifelike cutouts of models wearing assorted clothes. Park it around high footfall areas. Or sequentially place individual cutouts inside office complexes at short distances. And each will carry the message: Amazon India- Now a fashion destination.
These were some of the activation related, dramatic guerrilla marketing ideas. They should be implemented at select high impact areas so as to not overshoot budget. Because the aim is to gain the attention of the offline buyers. They can be scaled down or up depending upon the specifics of the situation/city. Your comments are welcome and awaited 🙂
For ideas for the 2nd marketing objective i.e. Amazon calls the customer instead of the other way around, see the next post….