I am an independent Marketing Strategist. Why would a solopreneur like me need marketing tools? Only big brands and agencies need them. Right?
Wrong!
When you are a solopreneur, you are your own content writer, content marketer, social media manager, digital marketer, graphic designer, SEO expert, sales person, PR person, customer relation manager, etc. You get the drift.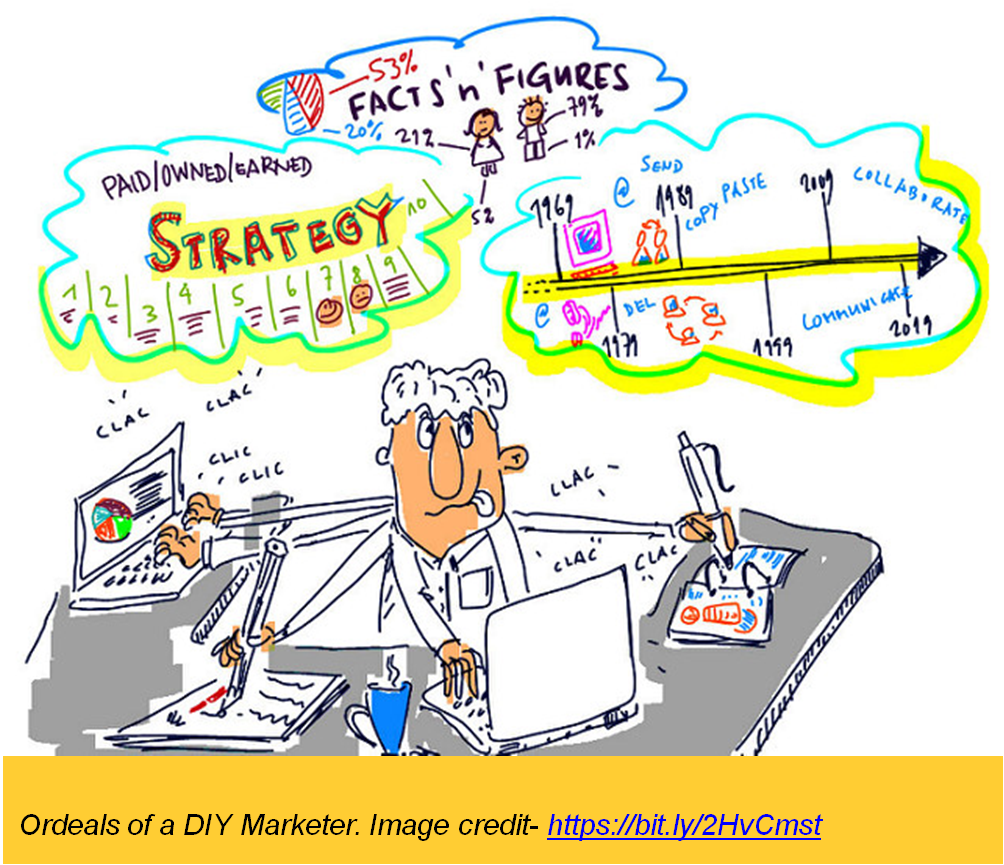 This is true even for Small and Medium Enterprises (SMEs), Consultancies, Agencies. For established brands too, sometimes budget constraints demand DIY marketing experiments before deciding if it warrants separate budget.
Big brands and companies have marketing and adtech stacks, i.e. paid tools that help automate or simplify marketing tasks. But it is not necessary to have deep pockets to build a stack.
Here is a list of 20 free (mostly) marketing tools that anyone can use to enhance or automate or simplify their marketing.
Disclaimer: I am not affiliated with any of these brands. For most of them, I am an active user. For one or two, I am not a user myself but have got second hand feedback from my network. 
20 Free, Low Cost Marketing Tools And Resources For The DIY Marketer
Canva is a godsend graphic design tool. Even newbies or those who have zero design experience can create professional looking artwork in minutes. Whatever your creative requirement, be it social media post or brochure or letter, you will find a suitable free template here.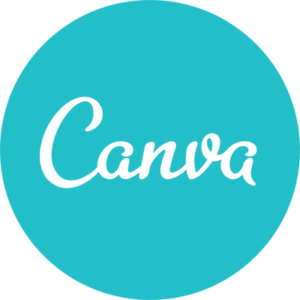 My go-to website for free stock images for all my creative requirements. I use it heavily for website images, blog post headers, email images, social media posts. Although Canva too has images, the collection at Pixabay is bigger and better and ALL FREE.

This is another website giving free images for commercial use. I don't use it that often because it requests credit to the photographer. Also, I find its search capability a little less user friendly. That said, a lot of the images are same on Pixabay and Unsplash but for the truly quirky, eye catching images, Unsplash wins.
This is my default email service. It allows you to send free emails upto 2000 subscribers and then a nominal charge as you grow. Its user interface is intuitive, fun and easily integrates with WordPress. I also like the brand tone and voice, makes it inviting and fun to work with.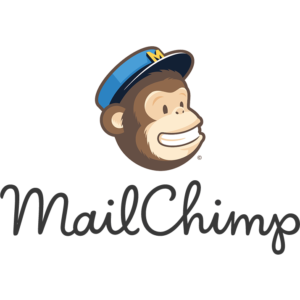 It is an online analytics tool which allows you to analyse your SEO, your own content plus that of any other website you want. A must use tool for competition benchmarking, to know what is working and not working for competitors.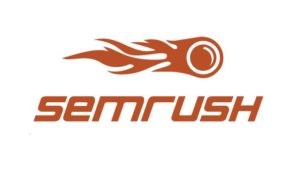 It is now a paid tool but being an early user, I have continued free access for some more time for my Twitter drip campaign. It creates 12 tweets per blog post that you can schedule over 365 days. It is super quick, smart and useful.

This is sort of like Canva for videos. The best and quickest way to repurpose existing blog posts is by importing the link on Lumen5, playing around with video elements like music, text, titles etc and within 10 mins, your blog post is ready to be shared as a video. Love it.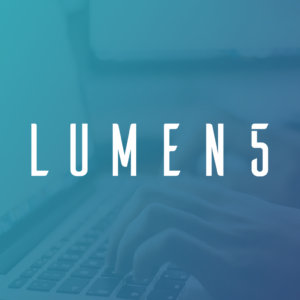 This tool doesn't need any introduction. It is the best free analytics tool around. Period.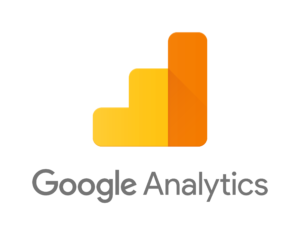 As is widely proven, the time your site takes to load can have a big impact on your SEO, traffic and bounce rate. Google's research for 2018 says that 53% of the people will leave a mobile site if it takes more than 3 seconds to load.  This website is very useful to understand your site speed, factors hindering it, listed in terms of priority. It offers suggestions too for corrective actions to ensure your site is upto speed.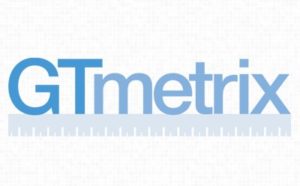 This app is for social media management. I use it to set up an automated welcome DM for new Twitter followers, to analyse followers AND unfollowers, to see who is following other relevant Twitter handles and then follow some of those followers. 
Attracta comes as a part of the Hostgator package. It is an app that submits your website's latest site map to all the search engines. Thus it is vital to ensure your search visibility. It also informs you if you are blacklisted on any search engine so that you can take corrective action.

I have used Hubspot for the various free templates they share- be it for infographs or power point or free stock images or email templates. I also found their free Inbound Marketing Certificate course very useful.

This is a free PR tool for everyone who does not have a PR agency. It stands for Help A Reporter Out. Jouralists post story ideas they are working on. If you have something relevant to add to their story, you can submit your entry for free. Great way to get some third party backlinks and some media coverage. It has big media houses putting in leads once in a while but I have largely seen blogs and smaller, niche media brands putting up requirements.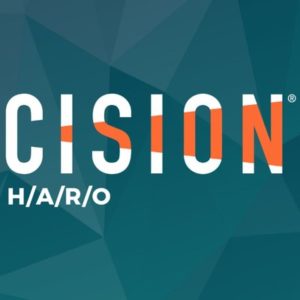 It is my invoicing app. It allows you to create your branded invoice and helps you send, track, record payments, outstanding amounts, annual total income, payment cycle, etc.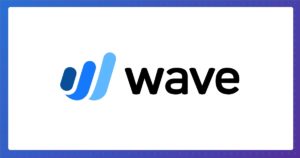 This is my blog backup outside of WordPress ecosystem. There was a time when some bug in my WordPress caused all my old articles to display in a distorted manner, minus images. The ecosystem of WordPress and plugins was affected. Hence, could not rely on the WordPress Backup. Thank god for Google Docs. Since I always copy each blog post in Google Docs, with images, all I had to do was copy back from this cache and I was up and running.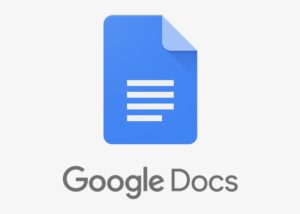 This is useful for topic ideas and to some extent for keyword trends. I use it when I have to choose between two keywords for a particular topic. I see which is more popular in my country in the last 1 year or 6 months and what is the trend like. It also gives general trending topics country wise, which can spark off ideas for content. It shows if a topic has enough organic search volume to justify your efforts.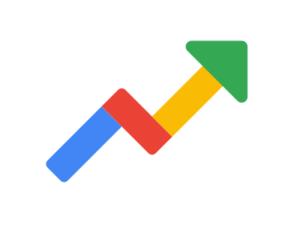 Mondovo is a freemium keyword research tool but it is open for all, unlike Google Keyword tool which is accessible to Google Adwords users only. When combined with Google Trends, this can help create share-worthy content.

I use it for its headline analyser. It helps if you know what combination of words will make your blog title or headline stand out, resonate with your readers. Only if the headline grabs the reader, will they delve into your effortful content. This tool analyses the headline in terms of emotional appeal, power words, etc. You can do A/B testing for subject lines, headlines, etc with it.

Helps identify competitors in your space. You just type in your website name and SimilarWeb will throw up other websites having similar content.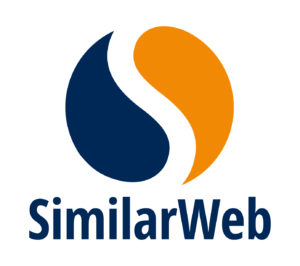 This is a critical offline marketing tool every business needs. It helps you design and print brand identity kits- everything from business cards to letterheads to envelopes to marketing material like brochures, postcards, magnets, etc. It is very DIY from design point of view. I use it religiously for brand identity material plus Direct Marketing material.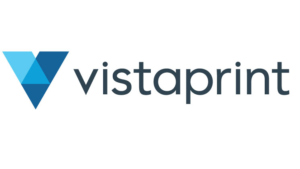 Here is a ready reckoner of the 20 Free/ Low Cost marketing tools. Feel free to download, share, tack it on your notice board, or just plain gaze upon it. 
(pssst…….It's made using Canva)
I would love to hear your experience with any or all of these tools.
20 Free, Low Cost Marketing Tools and Resources For The DIY Marketer-www.ifiweremarketing.com