Who oils their hair these days? I am talking about the younger generation (20yr-35yr). Most people have moved from regular hair oiling to occasional hair oiling at hair salons/spas. It has many benefits but its usage is now often considered 'uncool', especially in the cities.
Marico's Parachute has been THE coconut hair oil ever since I can remember. They have tried keeping things relevant for the younger TG by roping in big stars like Deepika Padukone/ Anushka Sharma, etc.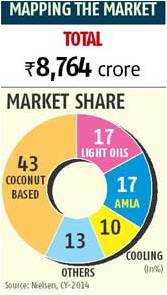 Marico's …. its flagship brand, Parachute, is still the biggest revenue earner and has 57 per cent share of the coconut hair oil market while VAHO (value added hair oil) contributes 22 per cent –Business Standard
I think the biggest success of parachute is through innovations, and that happened in a category like coconut oil, where there are very limited opportunities for innovation- Harsh Mariwala, Insight 2013
What I fail to understand is: if the founders have a culture of innovation, why is it not visible in the communication for its coconut oil?
Marketing Efforts
It is a known fact that coconut oil is as great for the skin as it is for the hair. I assume the brand does not want to cannibalise its body lotion by promoting coconut oil for the skin. Hence, despite falling category sales of coconut oil (its cash cow), Marico is still trying to sell Parachute Coconut Oil as a HAIR OIL ONLY.
But promoting coconut oil for the skin will not cannibalise body lotion sales because body lotions only offer moisturisation while coconut oil has many other uses for the skin, besides moisturisation.
Hollywood celebrities are known to use coconut oil extensively for their skin/teeth/hair. It is a growing trend internationally and who amongst the Indian youth today doesn't want to look like a Hollywood diva?
It's abundantly clear that Hollywood is obsessed with coconut oil. Angelina Jolie starts her day with a teaspoon of it. Emma Stone uses it to take off her makeup. Miranda Kerr puts it in her green tea. Poppy Delevingne sleeps with it on. Mindy Kaling slathers it into her hair…(Uses for)Your Skin– Moisturizer…..Soothing Balm….Anti-Aging Wonder….Cuticle Oil….(Uses for)Your Face-Highlighter….Makeup Remover….Eye Cream. (Uses for)Your Smile- Whitener…Decay Fighter…Lip Moisturizer…- Marie Claire
The brand tagline is 'Power of 5- har boond mein zyaada'. It is apt for communicating all possible alternative beauty uses of Parachute Coconut Oil. And only Marico has the advantage to claim all these uses because all other oil brands have value added oils, not suitable for any use other than HAIR.
So based on this brand background, if I were marketing @ Parachute Coconut Oil…
My USP– 100% pure coconut oil- for your skin and hair
TG- All women, with a skew towards 20-40yrs, urban women
My Tagline- Har boond mein zyaada (it lends itself well to the alternative usage communication)
Sticky Marketing Ideas:
1. Hand cutout on gate barrier at malls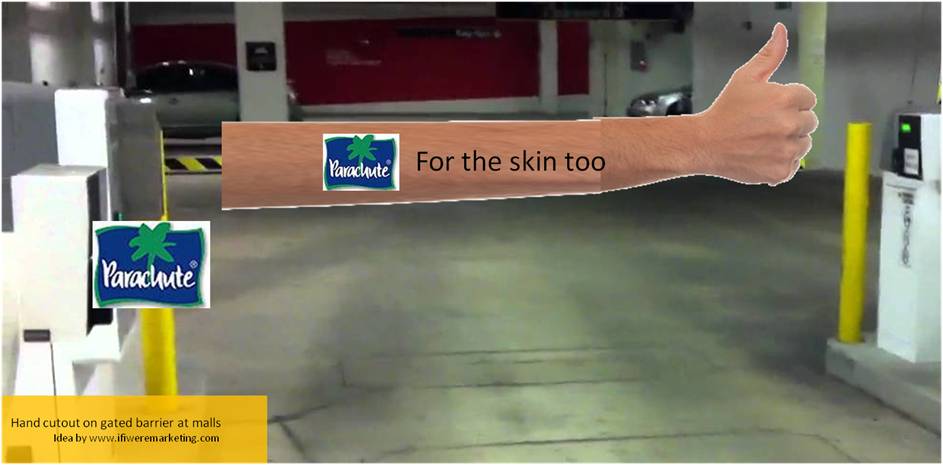 Let the gate be a huge hand with the message across it- Parachute Coconut Oil, for your skin too. It will be unmissable and very memorable.
2. Mall proposal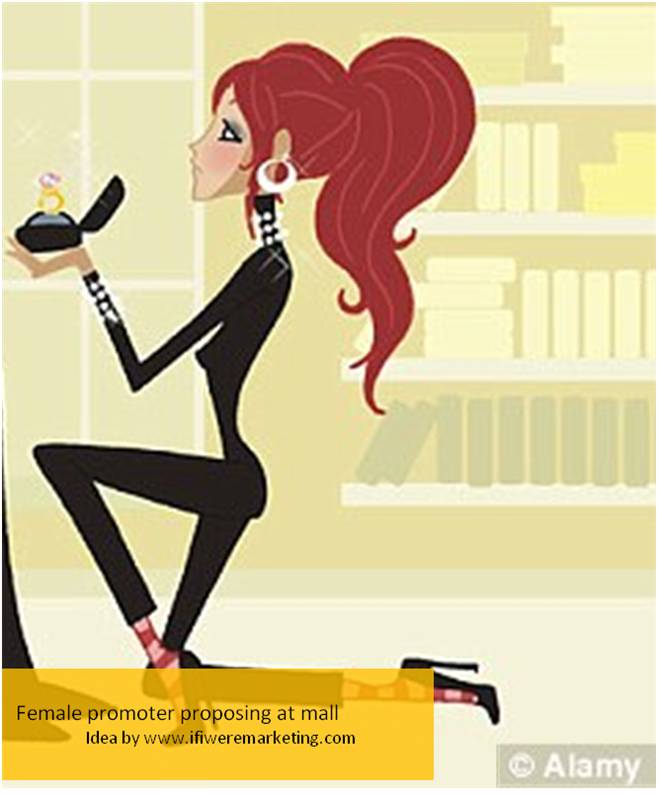 A group of 3 female promoters walks in malls and creates buzz by going down on their knee in front of a consumer (from the relevant age group) saying- May I ask for your hand? This will surely surprise the lady and when she gives her hand, one of the promoters can dab a little oil on it and explain the benefits of coconut oil for the skin- more than just a hair oil.
3. Faux 3D glasses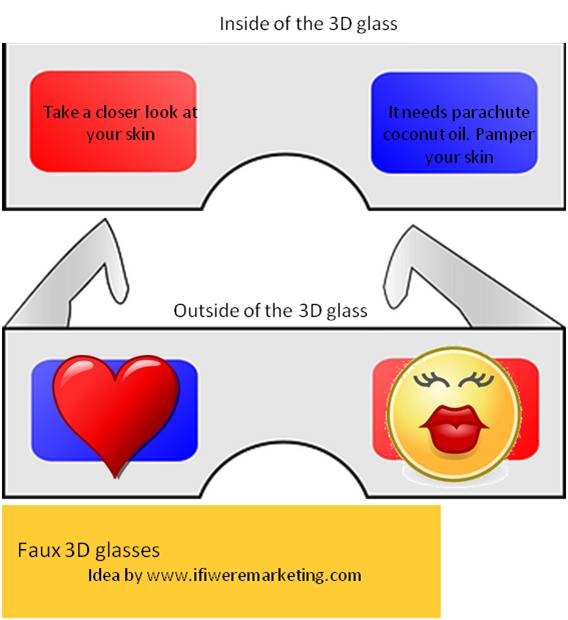 At a popular movie theatre, for a non-3D movie, as soon as people enter the theatre, hand out 3D glasses to everyone. They will definitely wonder about the glasses since the movie is not 3D. When people wear the glasses, they will only be able to see the brand message-left glass will have- Take a closer look at your skin. Right glass of the frame will say- It needs parachute coconut oil. Pamper your skin too. The front of these glasses can have fun images such as those props used for party photo booth, to encourage reuse. The entire activity and people's reactions can be recorded on video and shared as a case study.
4. Mirror with Parachute Tiara print in Malls



At high footfall malls, place a big half mirror with a tiara of parachute bottles printed on it. When a lady looks at herself in the mirror, it will look as if she is wearing that tiara. People may click such selfies or pics for fun. The message on the top can say- Crowned a Radiant, Perfect Beauty. Parachute coconut oil, for skin and teeth too. 
5. Skin Happy Hour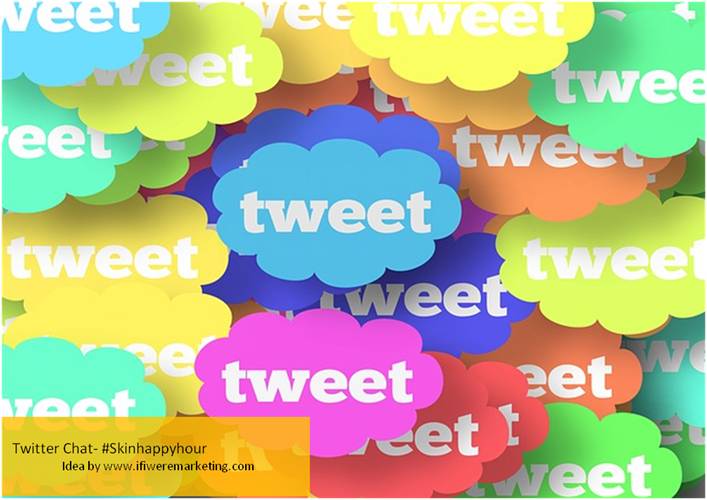 Host a Twitter Chat every Friday at 6pm (usual Happy Hour timings) for tips for beautiful skin and discussion on skin related problems. The hashtag for the chat could be #SkinHappyHour.
6. Lakme Fashion Week Backstage Saga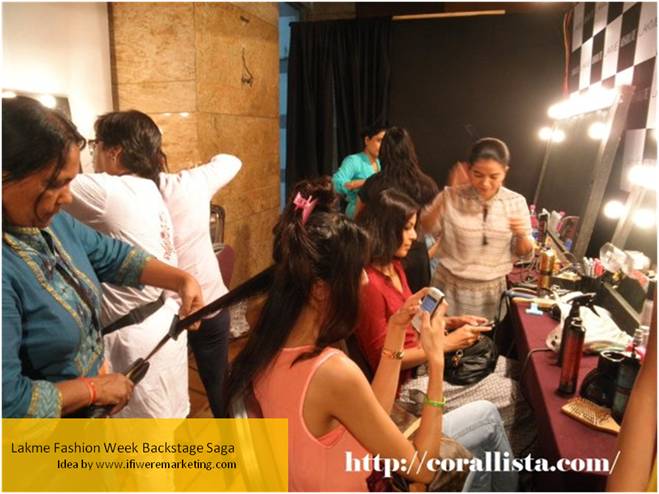 Capture a backstage video of the models getting ready for the show- Eg. applying Parachute Coconut Oil before applying foundation or using it to give their cheeks a little extra shine or applying it on hands and legs for the glow. After the show, they come back and use it to remove the makeup too. If budgets permit, one of the shows can be sponsored by Parachute Coconut Oil- all the models on that show would be wearing zero makeup, only Coconut Oil for beautiful skin.
7. Create a blog called Happy Beauty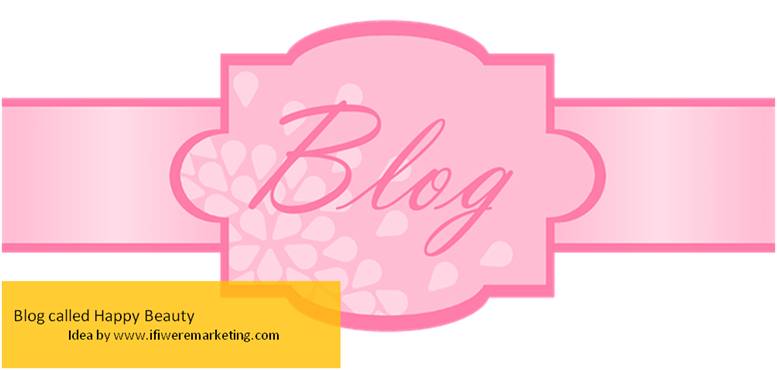 The blog will have content like celebrity interviews of how they use coconut oil in their beauty regime; 1000 uses of coconut oil for beauty; guest posts from Vogue and other popular fashion magazines; expert opinions, etc. Maybe have guest posts from Gwyneth Paltrow's blog goop.com (she is an ardent coconut oil user).
8. Travel Portal Ads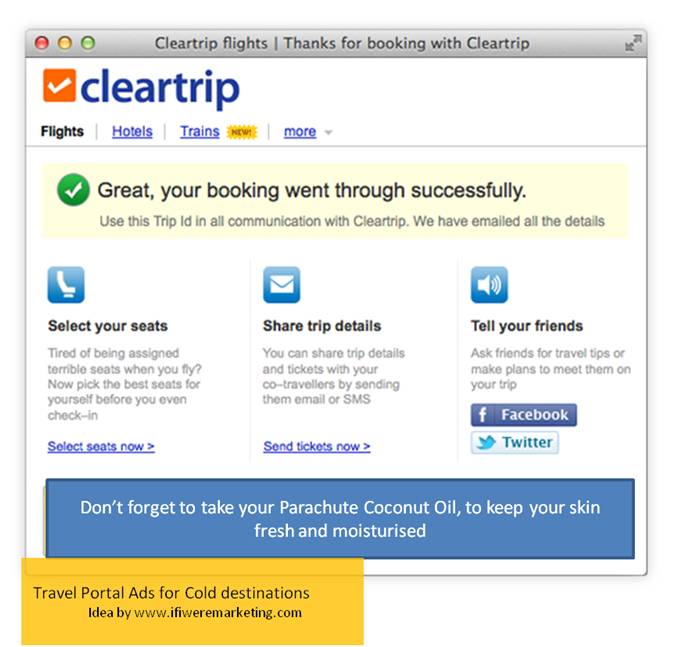 Place banner ads on the checkout pages of travel sites where people are about to book tickets/ swipe their cards for holidays to cold places. The message in the ad – Don't forget your Parachute coconut oil to keep your skin fresh and moisturised.
9. Parachute bottle blog sticker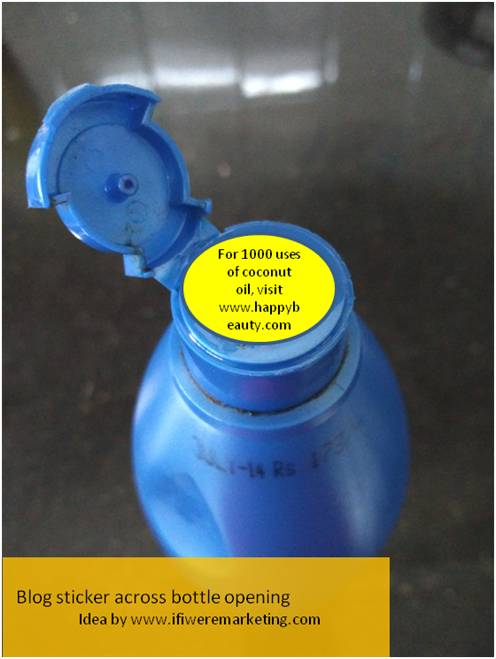 Put a little sticker across the bottle opening such that people have to peel the sticker to start using the oil. The sticker would say- 1000 uses of your Parachute Coconut Oil on www.happybeauty.com (a blog created for it). Har boond Mein Zyada.
10. 'Makeup Master' TV Show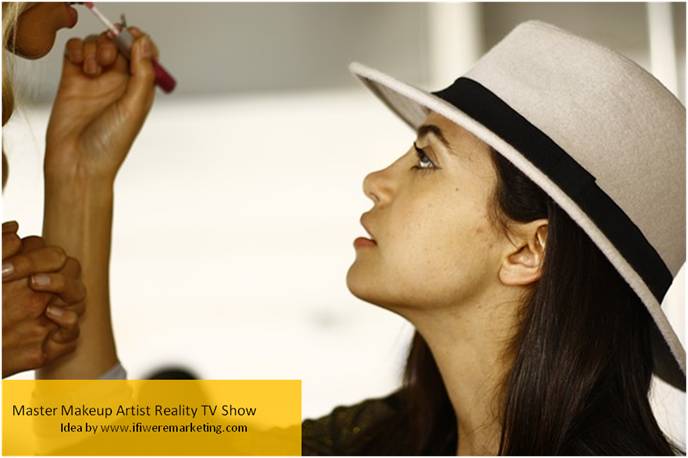 Create a show like the Masterchef show but for makeup artists. India doesn't have such a show. They have to use different Parachute products but especially the coconut oil in the different challenges. The show can be aired on English Niche channels like Star World or Zee Cafe so as to reach a new audience.
11. Tattoo Sleeve as PR invite/ press releases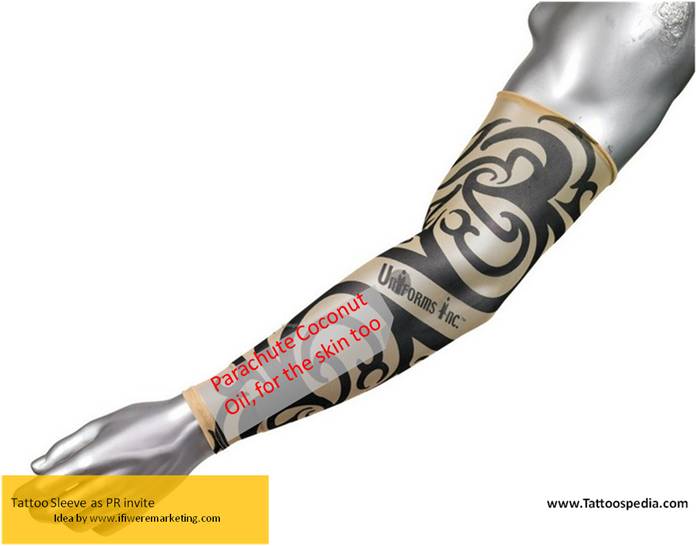 Instead of the usual PR invites/ press releases which get lost easily, send a Tattoo Sleeve (which will have the logo and message on a transparent removable sticker- Parachute Coconut Oil, for your beautiful skin too. Har boond mein zyada). It will have memorability, the message will get displayed on their hands when they wear the sleeve so it will drive home the point better. People can peel off the branding sticker  when they want to use the tattoo sleeve.
12. Downloadable photo effect for mobile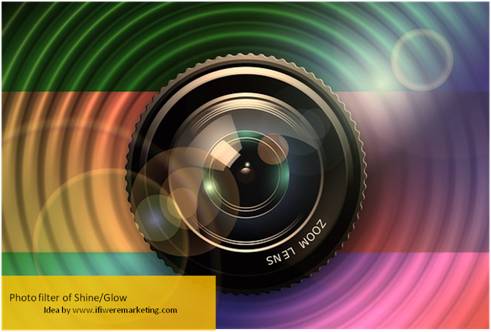 Create a downloadable filter for photos where people can add instant glow/sheen to their pics. The filter will have a small watermark at the base saying 'Shine with Parachute'.
13. Snapchat Snaps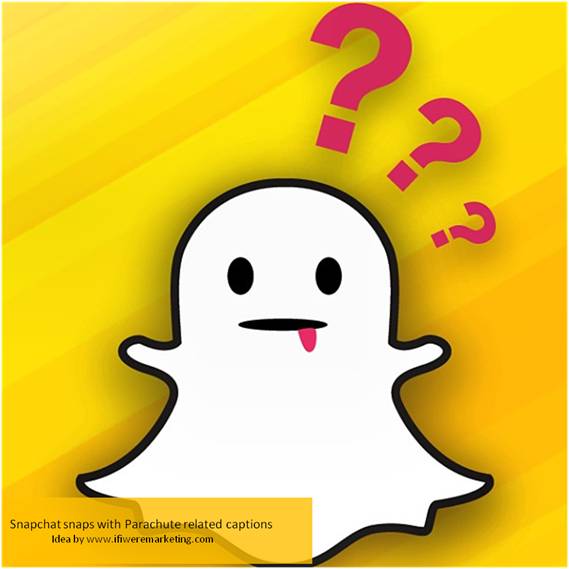 The reason why Snapchat works is that the pictures shared on the network self destruct after 24 hours. The skin too absorbs Parachute coconut oil quickly, leaving it well cared for without the long lasting oiliness. So create Snaps with captions communicating this benefit.
14. Bollywood Parody Viral Vine Videos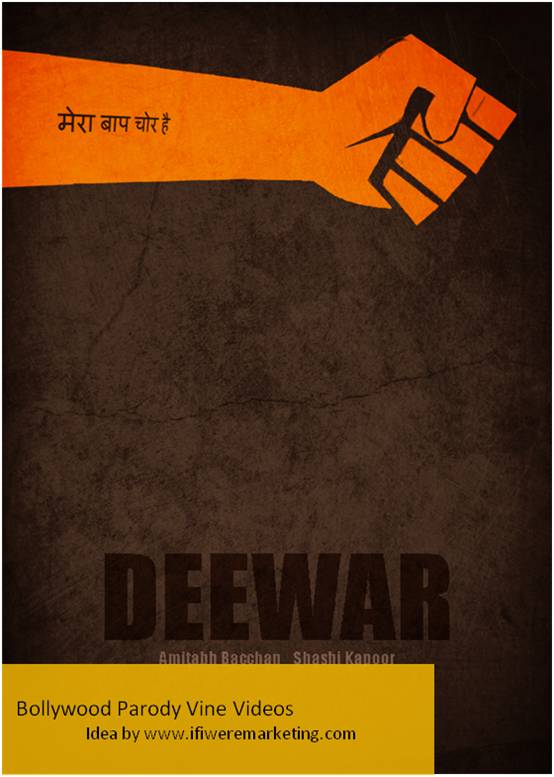 Create vines which will parody famous Bollywood scenes – Eg. the Amitabh Bachchan Deewar scene of ' jao pehle use dhoondh ke lau jisne mere haath par yeh likha hai- and when he shows the hand, it will have Parachute logo and message of coconut oil, ab tumhari skin ke liye'. These could get viral.
These are some fun, memorable and sticky marketing ideas for Parachute Coconut Oil. Which of these would stick the most, according to you?